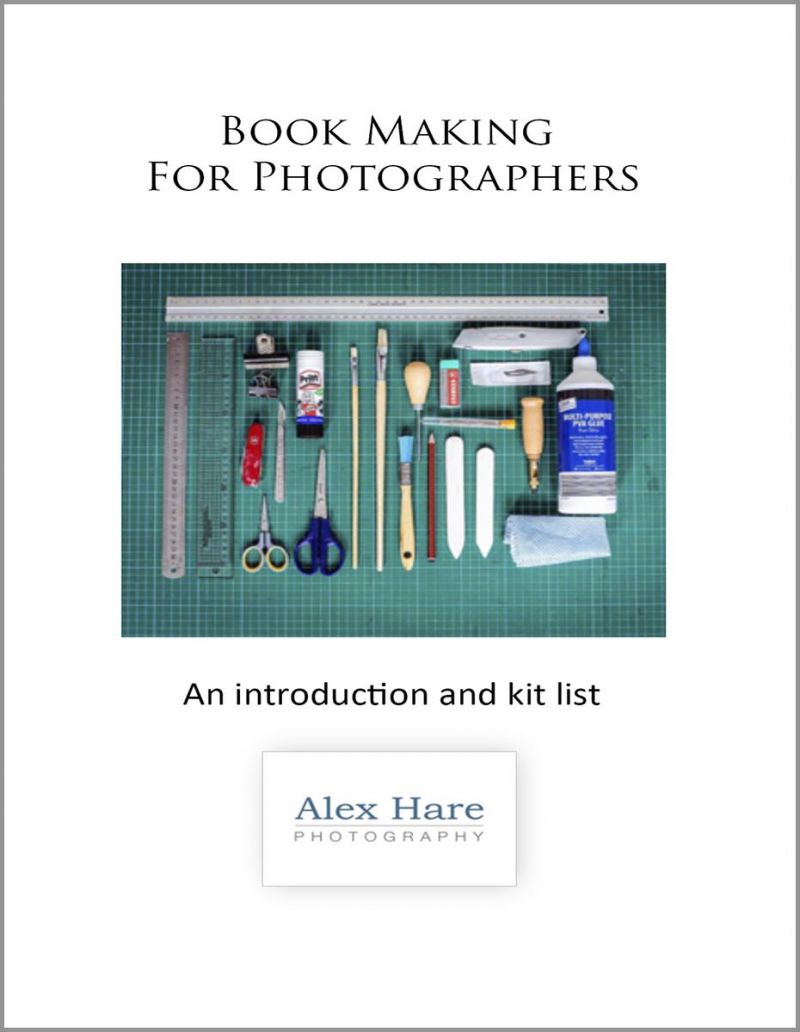 Photo Book Making Kit List
This guide lists all the tools you need to enjoy making a photo book at home along with links to buy them. There are complete lists of all the specific items for book making including an 'essentials' list of the 12 must have items and where to by them from. These 12 essentials cost as little as £80 and mean you are ready to make your first hard covered book!
Knowing what to buy is one thing, knowing where to get it for the best price or the right quality is another and this guide provides you with links to suppliers and advice on who and where to buy your book making kit and supplies from.
REMEMBER; if you purchase a place on a book making workshop via this website (delivered online or face to face), this guide, together with the fiull length video tutorial on making a book is included within the course.
For workshops on book making (delivered either face to face or online), please see my book making course, here.